50 Cents On Wonder Smile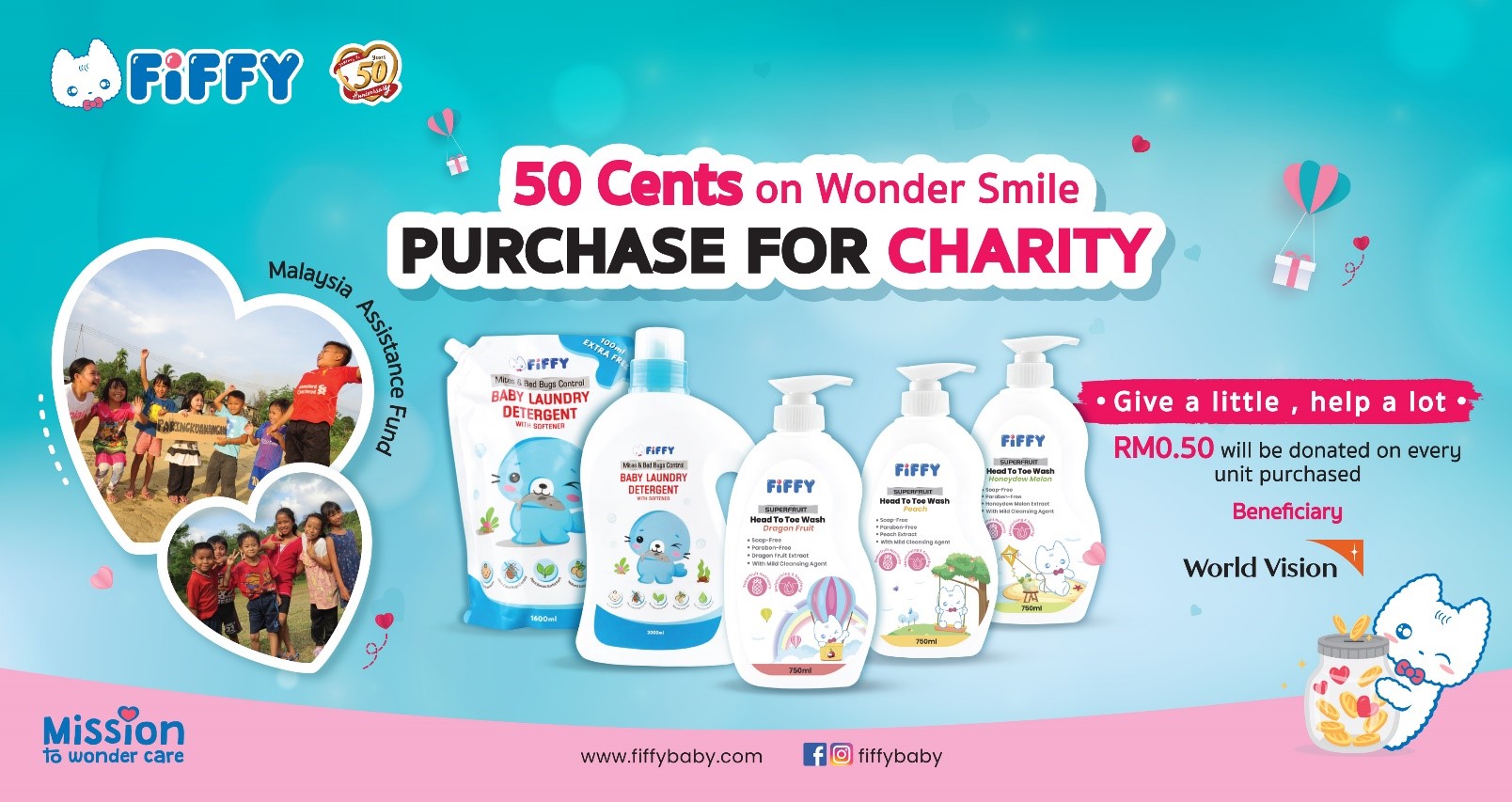 Give a little, help a lot!
As we celebrate Fiffy's Journey to 50 Years, let's lend a helping hand through the "50 Cents on Wonder Smile" campaign, delivering smiles, hope and change to children and communities in Malaysia.
This campaign – a partnership between Fiffy and World Vision Malaysia – will run from Oct 2021 all the way to Sept 2023! Through this campaign, RM 0.50 will be donated to World Vision Malaysia with every purchase of the following items: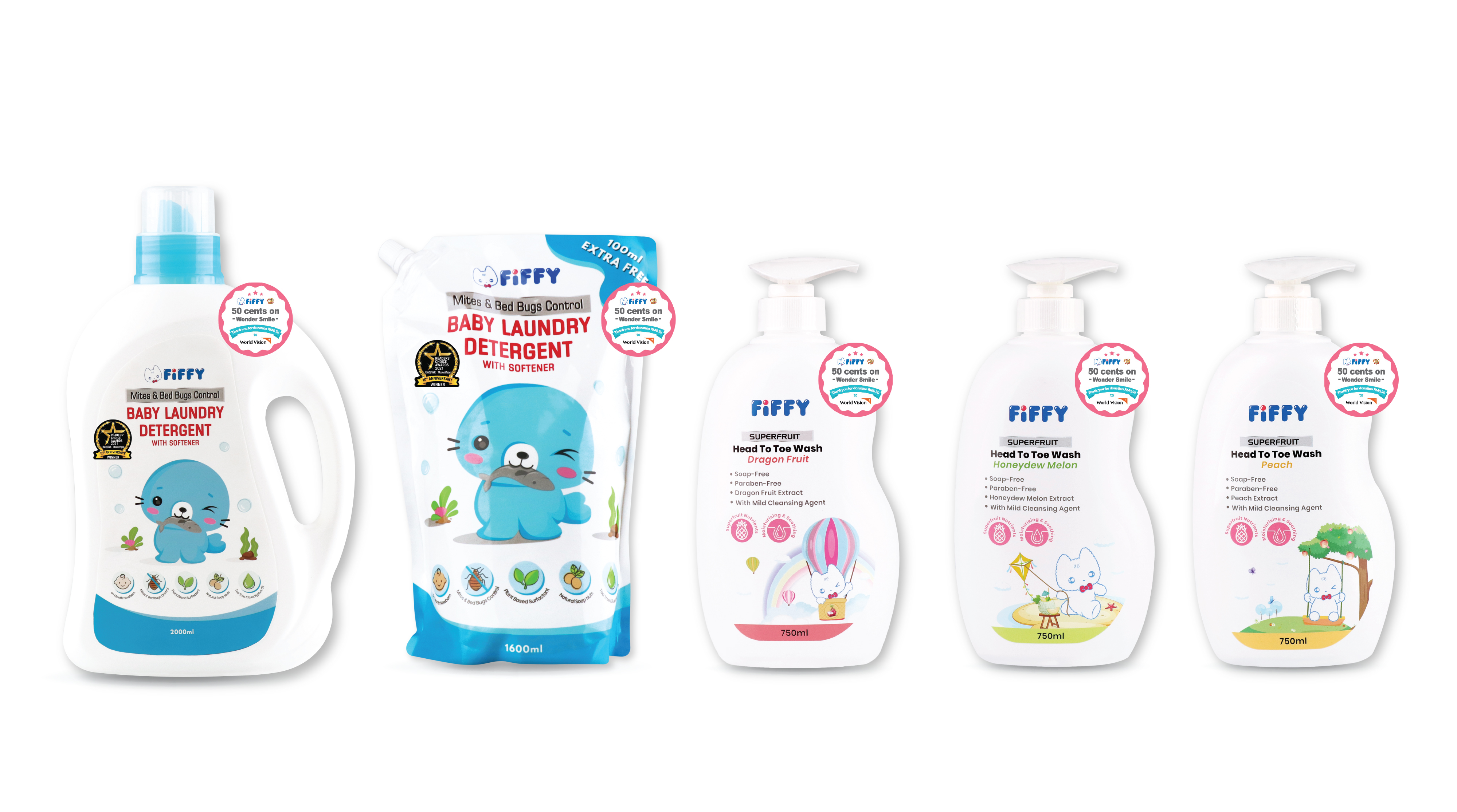 World Vision Malaysia is a child-focused humanitarian organization dedicated to working with children and families to overcome extreme poverty and injustice. Each donation of RM0.50 will be channeled to their MALAYSIA ASSISTANCE FUND.
The Malaysia Assistance Fund aims to support children and child-related development work in Sabah, Malaysia. This includes health and nutrition, education, livelihood, and child protection projects.
The beneficiaries of this Fund will be World Vision Malaysia's Community Development Programmes (CDPs) in Mukim Tulid and Tatalaan, Sabah.

Education: World Vision Malaysia conducts workshops to equip parents and also organises Children's Clubs to spark children's interest in learning.
Water, Sanitation and Hygiene: Raises awareness on handwashing and hair washing. Proper sanitation facilities (i.e. toilets and clean water) also improves the health of communities.
Health and Nutrition: Organises health and nutrition awareness workshops, as well as Mothers' Cooking Groups.
Livelihood: Builds up the capacity of farmers' groups to improve food crops in farms and home gardens.
Child Protection: Awareness sessions on parenting, positive discipline, child rights and child protection are conducted for students, parents, children, and community leaders so that everyone can play a role in keeping children safe.
Community Empowerment: Identifies community volunteers who are passionate about improving child well-being and equips them with knowledge and skills to facilitate workshops.
Please click here for more details on World Vision Malaysia and the Malaysia Assistance Fund.
If you would like to join Fiffy in meeting the needs of Malaysia's vulnerable communities and children, please take part in our "50 Cents on Wonder Smile" campaign. Let's give love and bring smiles together!
Click the link below to purchase now!
https://www.fiffybaby.com/50-cents-on-wonder-smile/