FIFFY ANIMAL COLLECTION SOFT TOYS BLANKET BOX
Product Code:

98-11-001

Stock:

13

Availability:

In Stock
FIFFY ANIMAL COLLECTION SOFT TOYS BLANKET BOX
Product Features:
• Comfortable fabric with soft, fluff and 3D touching design comfort baby.
• Promote the baby's touch and visual development.
• The towel can be used in different ways, such as soothing toy, saliva towel; the blanket
can be used as crawling blanket, covering blanket, bath towel.
• Suitable for newborns and babies.
Fabric Care :
• Hand wash
• Do not machine dry
• Do not ironing
• Do not bleach
• Wash in mild temperature
Size:
• Soft Toy Comfort Towel :
23.5cm x 23.5cm
• Comfort Blanket :
72cm x 100cm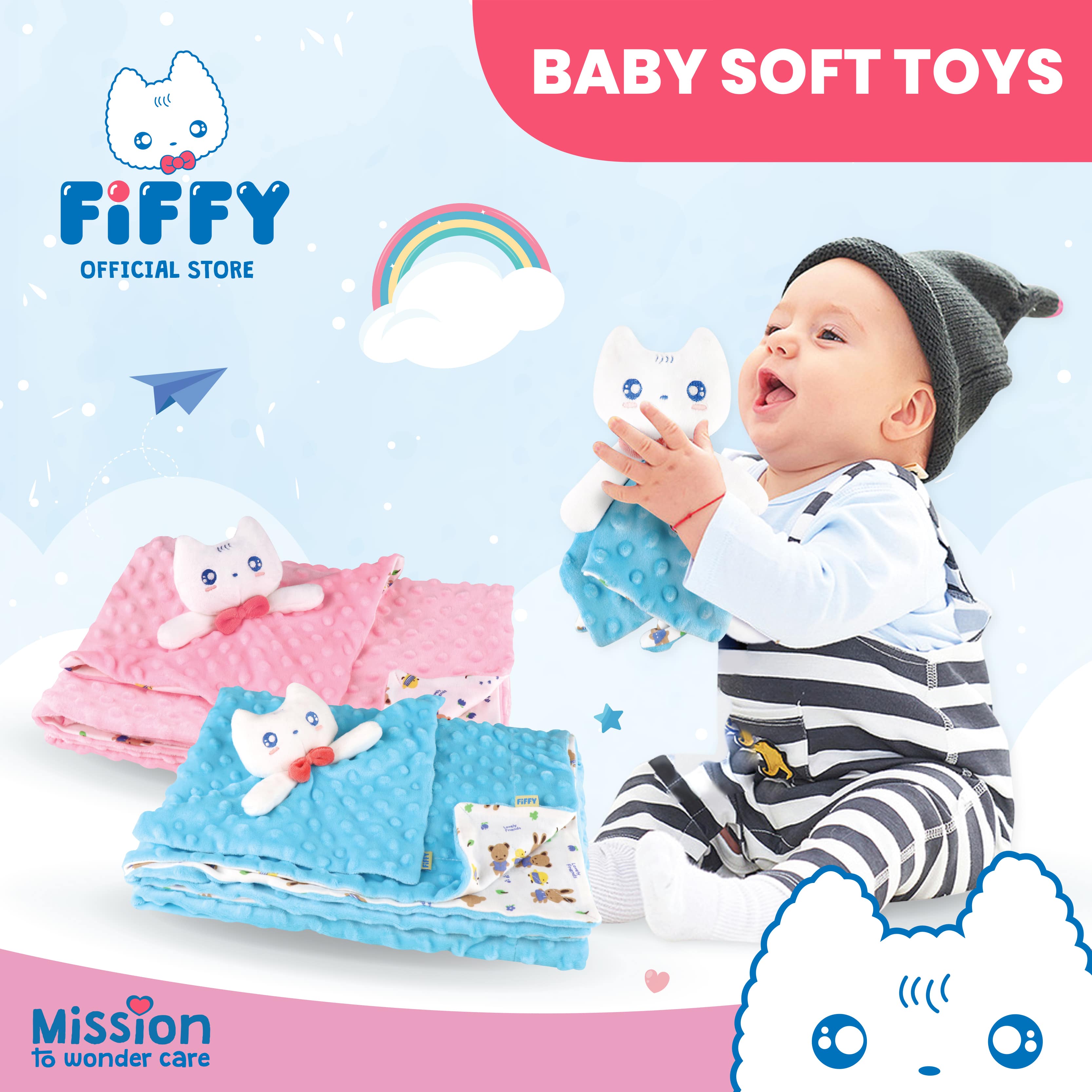 Tags: kain pembalut bayi, bedung, gift box, present