FIFFY BOTANICAL BABY BUBBLE BATH 750ML
Product Code:

2517/FO23005

Stock:

64

Availability:

In Stock
FIFFY BOTANICAL BABY BUBBLE BATH 750ML
The FIFFY brand is one of the most popular choices for parents. Our FIFFY baby bath in Malaysia is made with natural ingredients to help cleanse and nourish your baby's hair and skin.

➤ Specially formulated with the active ingredient as below
✓ Organic Calendula Extract
➢ This is a medicinal plant extract that been used since ancient time
➢ To soothe, nourish and moisturize the baby's delicate skin
✓ Organic Chamomile Extract
➢ Contains active flavonoid and essential oil compounds, which are ideal to soothe the baby's skin.
✓ Aloe Vera
➢ Known for its soothing and moisturizing properties.
✓ Vitamin E
➢ Act as antioxidant to nourish and help to protect the baby's delicate skin

➤ Dermatological Tested
➤ Mild & gentle

➤ pH-Balanced

➤ Free from Paraben, Soap, SLS/SLES and Synthetic Colorants
➤ With creamy rich lather that gently cleanse your baby's delicate skin without drying
➤ Leaving skin soft, smooth & moisturised
Direction of Used:
Apply onto wet body, lather and rinse with water thoroughly.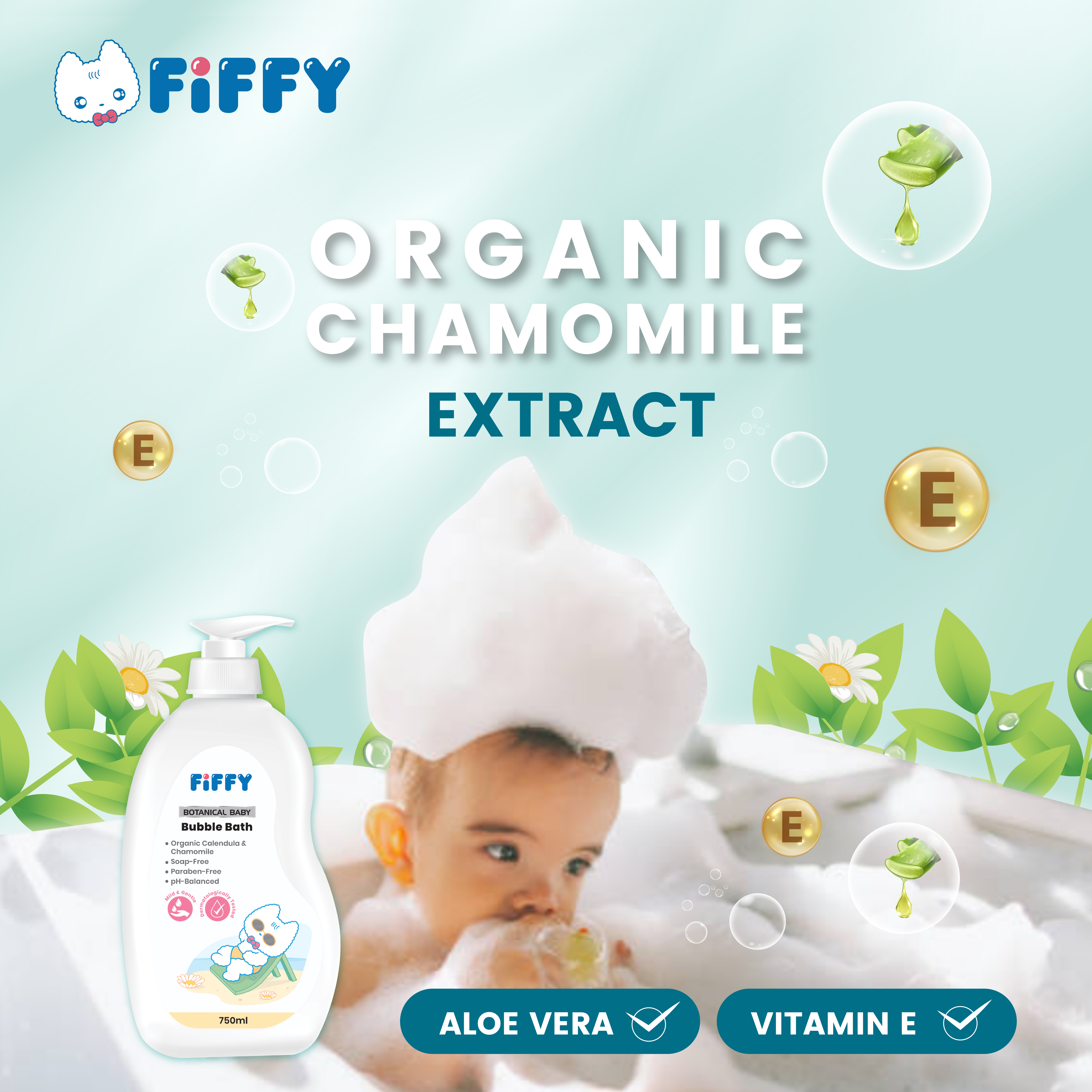 Tags: mandi, syampu bayi, syampo baby, shampoo baby