FIFFY LIQUID CLEANSER GREEN TEA REFILL PACK * 6 - FO22002
Product Code:

FO22002

Stock:

41

Availability:

In Stock
FIFFY LIQUID CLEANSER GREEN TEA REFILL PACK * 6 - FO22002
➤ Delicately formulated with plant-based surfactant and mint flavor especially for feeding bottles, pacifiers, fruit and vegetables.
➤ Contain 99.5% natural derived ingredients and FREE from paraben and sulfate to ensure your baby stays away from hazardous chemical ingredients.
➤ Effectively remove stubborn milk stains and leave no harmful residues after wash while being completely gentle and mild on your baby skin.
➤ Comes with 600ml refill pack.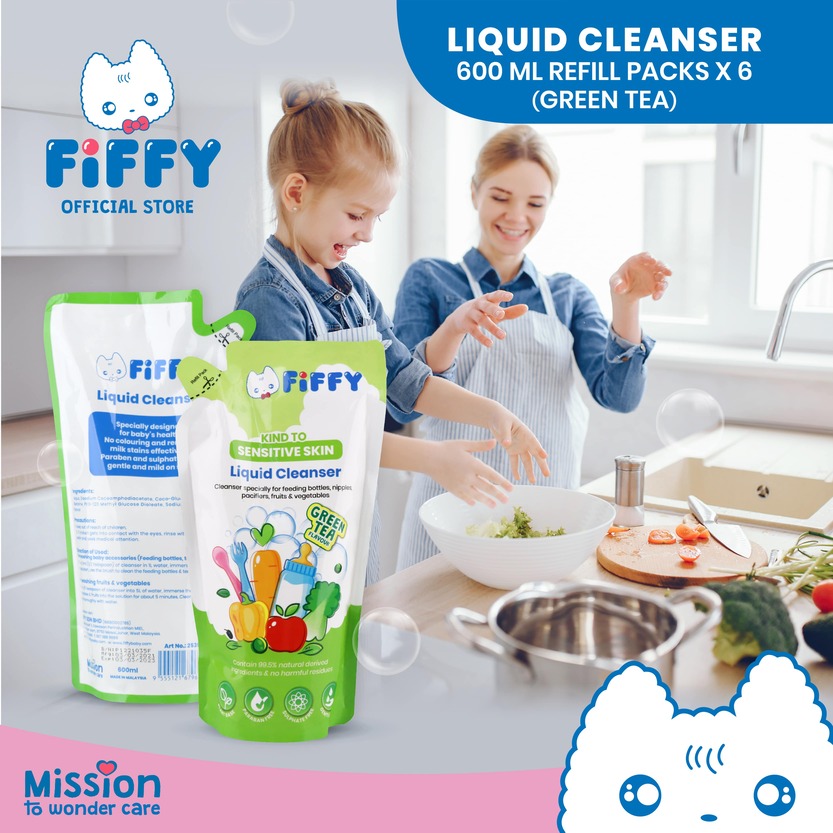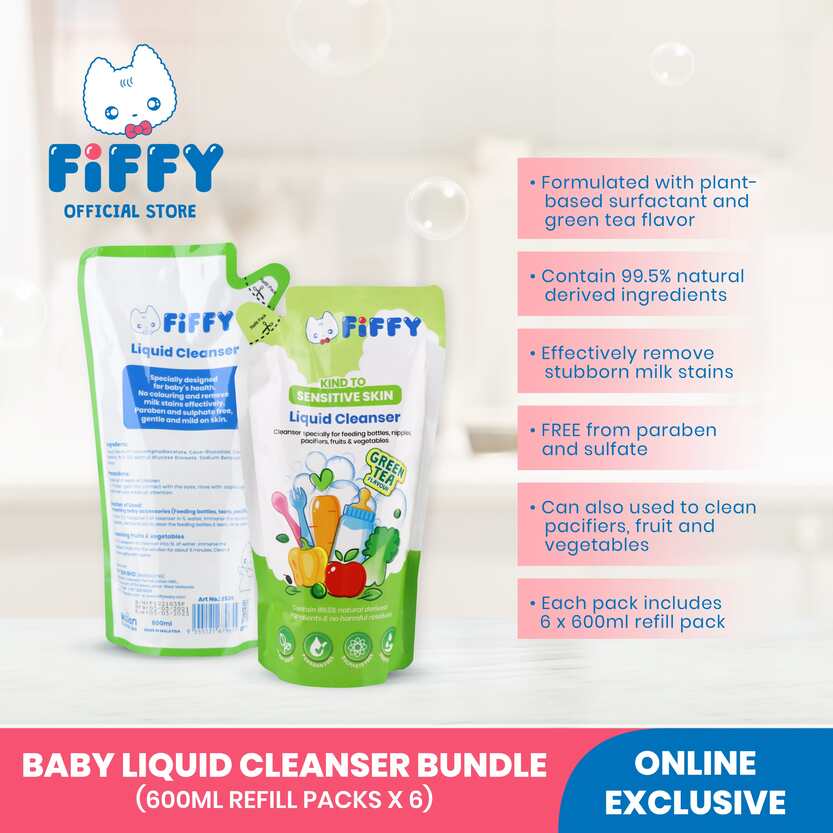 Tags: liquid cleanser